Handgemaakte schoentjes uit Amsterdam
Ontworpen en geproduceerd door Sofie Mathilde Koning
---
Productomschrijving
A very soft and hairy animalprinted shoe, with ochreous yellow nose, ochreous yellow laces and yellow lining.
A very nice shoe for boys and girls
Gebruikte materialen
Leer, vilt, metaal, katoen of satijnband
---
Hoe de juiste maat te bestellen?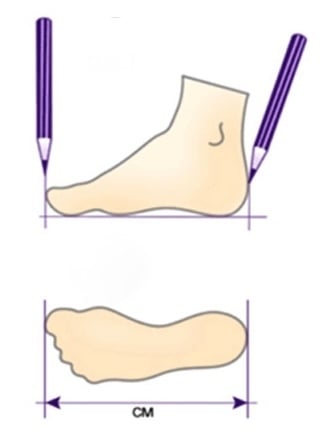 Klik op het plaatje voor meer informatie
---
Betaling en verzending
In principe worden alle schoentjes op bestelling, dus speciaal voor u gemaakt. Na betaling van uw geplaatste bestelling duurt het gemiddeld 10-14 werkdagen om uw bestelling gereed te maken voor verzending. Er wordt er uiteraard naar gestreefd de productietijd zo kort mogelijk te houden.
Bij een spoedbestelling graag even contact opnemen.
U kunt meerdere opties kiezen voor verzending bij het uitchecken.
---
Goed om te weten
Alle schoentjes zijn geheel met de hand gemaakt in eigen atelier in Amsterdam.
Dus geen productie in landen met lage lonen.
Er wordt geen gebruik gemaakt van speciaal "gekweekt" leer.
Indien gewenst kan in overleg ander materiaal dan leer gebruikt worden.
Omdat de schoentjes handgemaakt zijn is elk paar uniek.
Net als jij…
---
Afmetingen en gewicht pakket
Lengte: 17cm
Breedte: 24cm
Hoogte: 14cm
Gewicht: 0,5kg
---
Heeft u nog vragen?
Neem contact met ons op.
Tel. 06 15 531 961
Mail. sofiemathildekoning(at)hotmail.com
​

Stand out in the crowd...

Little King's Shoes Amsterdam