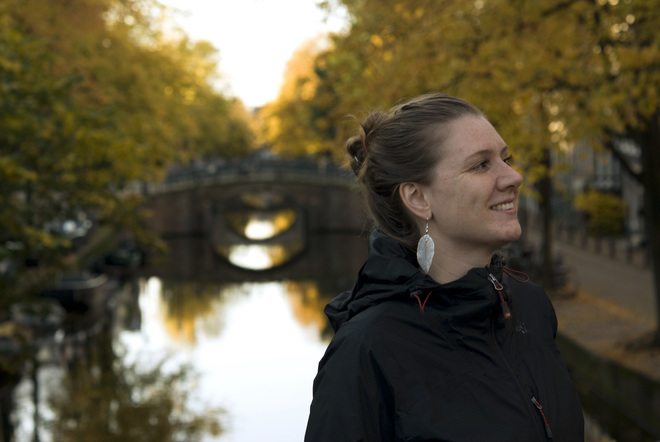 Handmade Designer Shoes
by Sofie Mathilde Koning
Sofie grew up in the heart of the city of Amsterdam, where she and her parents lived in a 17 th century house, where in the past weavers had there home industry. In high school, the Geert Groote College, a lot of attention was paid to the Arts, such as drama, sculpturing, photography, drawing, singing and music.
After finishing high school she decided to get het Bachelor Degree in Psychology at the "Hanzesteden College". She never came to work in this profession because just at that time, Jan Jansen, the famous shoe designer called for a television contest to find an employee for one of his new shops in Amsterdam. She got the job and her dormant love for the art of shoe designing was nourished. While working in Jan Jansen's shop, she started a course in hand crafted shoe making at the Dutch Health Tec Academy in Utrecht, where she got het certificate.
Her passion for handcraft and designing could be expressed in designing and making kid shoes. The initial success in her own environment reinforced the idea for a start up and a bit later a proper business was born.
The Dutch design label Little King's arose from her nickname little king (koning translates as king).
Shoes made by the one and only little king: Sofie Mathilde Koning.
"Pure happiness is my brand, it makes me happy" according to Sofie,
"I want to share this happiness with everybody"
Be unique, stand out in the crowd...