How to order the right size:
1. Let your baby wear socks or tights, because that will make a difference.
2. Press a piece of paper on to the sole of the foot of your baby.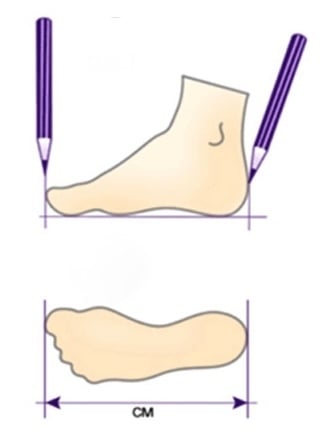 3. Make a mark at the heel and another at the front part of the biggest toe.
4. Measure the distance between heel and toe in centimetres.
5. Look at what sizes are available and choose:
Size 1: 9-10cm
Size 2: 10-11cm
Size 3: 11-12cm
Size 4: 12-13cm
Size 5: 13-14cm
Size 6: 14-15cm
I use these sizes because worldwide confection sizes always differ.
Therefore it's better to know the exact number of cm, so you can order the right size.
Example:
Your baby's foot is 10,3 cm from heel to biggest toe.
Your baby can wear a size 2.
Size 2 is for a 10cm foot that can grow to a 11cm foot.

Because they are handmade each pair is unique.

Just like you…